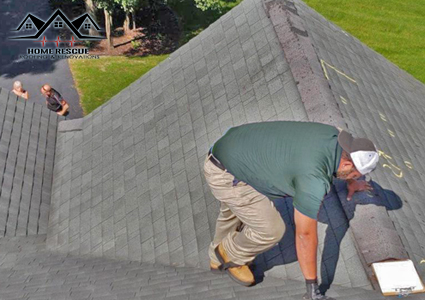 Is it time to file roof insurance claims from the storm? Home Rescue helps homeowners and business owners file claims easily. Whether your roof has been damaged by hail or a tornado, you've found the right team.
Make sure you know everything before filing a roof damage claim in Etowah County! Don't take chances.
Call us today for important information:
(256) 344-4334.
With years of experience and a solid reputation, you can count on us. Home Rescue will ensure your claim is thorough, complete, and accurate.
We can stop roof leaks now and work on replacing it soon after. Give us a call or contact us online today to get your insurance claim started.
Roof Insurance Claims in Rainbow City, AL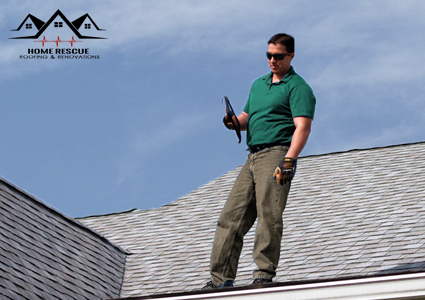 Before finding out whether your insurance is going to pay, you'll need an inspection. A detailed and thorough roofing inspection is important. It's recommended you partner with a trusted and local roofer before working with your adjuster. By doing so, you can save time, money, and lots of headaches.
Our roofing inspectors will take a look at your roof from top to bottom, side to side. Our roofers document signs of storm damage and then summarize the findings. Once your insurance company's inspection is complete, we'll help you work with your adjuster.
Professional insurance claim inspection services aim to help you get the most from your insurance. You can expect us to provide access to 100% financing for any repairs your insurance won't cover.
Will My Insurance Pay For A New Roof?
Whether or not your insurance pays for a new roof depends on a few things. Your adjuster will need to review (at least):
The insurance claim inspection
Your insurance policy coverage
A Insurance Statement of Loss
Then, your adjuster will likely go back and forth with one of our team members. Then, we will negotiate with your adjuster to get the complete roof replacement covered. If the cost of repairs and installation is more than the original estimate, we can even invoice your insurance company directly. Our goal is to get your insurance to pay for your new roof when you file an insurance claim.
We provide insurance claims assistance in Etowah County, AL, and the surrounding areas. When it's time to get a new roof covered by insurance, contact us. Since we are experienced working with adjusters, most of the time your claim gets processed quickly.