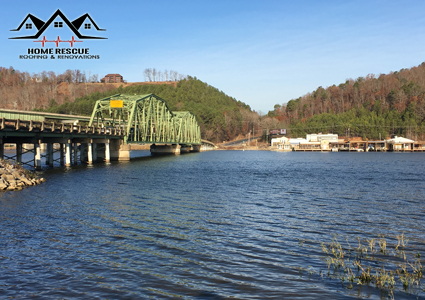 More and more homeowners in Alabama are using and recommending Home Rescue for roofing repairs and installation to their friends and family.
When you can get quality roofing services that are fast, affordable, and reputable, you'll understand why.
Hire the Professional Roofing Company in Etowah County and save big!
Call us today for a free estimate:
(256) 344-4334.
Local Roofing Contractor
At Home Rescue, we specialize in roofing that protects your home and the people and possessions inside it. We go out of our way to get the roof repair or replacement job scheduled quickly and done on time. You can count on us to stay within budget and clean up like we were never even there.

Dollar for dollar, you would have a difficult time finding another reputable and local roofing service that will do as good a job as we do for our customers. We care about our reputation and take the time to ensure all of our work is done properly and to code.
Some of the roofing services we provide are:
Emergency Roof Repair
Hail Damage
Metal Roof Repairs
Shingle Roof Replacement
Metal Roof Replacement
Roof Financing
Roof Types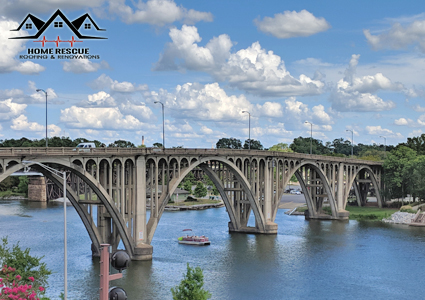 We have the skills and expertise to work on nearly any type, shape, or size of roof you have.
We get called on to make repairs on or install all types of roofing. From flat or low-sloped roofs to the steepest 10 or 12 pitched ones.
Asphalt Shingle. Shingle roofing is tough, beautiful, and cost affordable too. Available in many colors and styles, this is one of the most common roofing materials used today.
Metal Roofing. This long-lasting steel roofing comes in corrugated, standing seam, and R-Panel. With color selections and limited lifetime warranties, it's worth having.
Cedar Shake. Cedar shingle roofs offer stunning curb appeal and aesthetics. While more expensive to install than other types of roofing, it's hard to beat the look it provides.
Home Rescue is an Alabama roofing contractor providing roof repair and replacement services in Rainbow City, Gadsden, Southside AL and all of Etowah County.