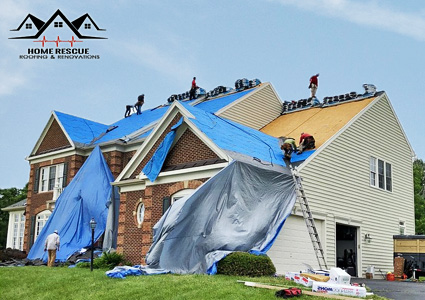 Are you searching for trusted roof replacement services? Our roofers are ready to take on your replacement project.
Hire the Professional Roofing Company in Etowah County and save big!
Call us today for a free estimate:
(256) 344-4334.
For roof damage and immediate repair, work with the top roofing company in Etowah County. Our dependable roofers are the industry experts, experienced and professional.
Roof Replacement Company
We're the Etowah County roof replacement company with years of experience. We've earned a reputation with homeowners and business owners in the local area. Our team is on time, uses the best materials, and has industry expertise. From architectural shingle roofs to new metal roof installations, we've got you covered.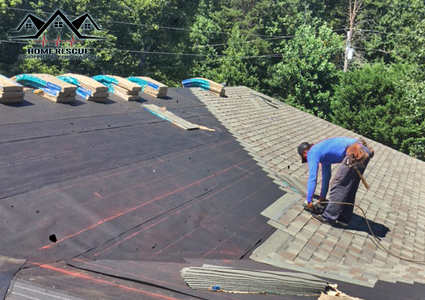 You may need us if your roof has been damaged by:
Old age
Falling objects
Strong winds
Hailstones
Severe Storms
Be sure to review our positive reviews online from countless satisfied customers. We always clean up after ourselves following a new install, for instance. Plus, Home Rescue offers access to 100% financing for anyone who needs it.
Our roof replacement company specializes in shingle and metal roofing. We're licensed and insured to install high-quality shingle and metal roof replacements. For the best in roof replacement services, contact us for an estimate today! We'll walk through project costs, timelines, and more together.
New Roof Installation Cost
When it comes to affordable prices, trust your local Etowah County roofing experts. For shingle roofing, the average cost for roof replacement in Rainbow City ranges between $4,600 – $12,000. New roof installation prices can vary. As a result, the final price takes into consideration the type of roofing material, size of the roof, and repairs needed before installation.
Our replacement costs are always affordable. We offer financing options for those who need it and our roof insurance claim help is very helpful. For an accurate and in-writing cost estimate, give us a call.
Our Etowah County roofers are ready to get your project started and offer expert advice. We work with asphalt shingles, fiberglass shingles, metal roofing, and more. This is important because it means we work on every type of roof. When it's time to remove and replace your old roofing, call in the company with the reputation and experience you can trust. Get in touch with us online or call us today for more details.
We provide roof replacement services in Etowah County, specifically Rainbow City, Gadsden, Southside AL and the surrounding areas.