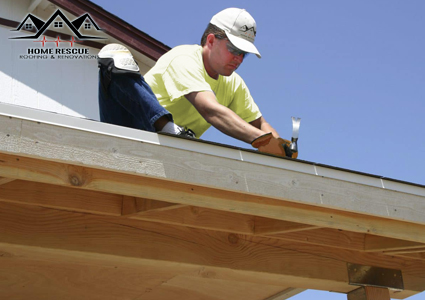 Need quality roof repair in Etowah County, AL? We get roofs repaired fast and affordably.
Hire the Professional Roof Repair Company in Etowah County and save big!
Call us today for a free estimate:
(256) 344-4334.
Whether your roof is new, old, or recently damaged, we're the team you can trust.
Because we're a local roofing company, you get the peace of mind that comes knowing we're just minutes away if you need us. Out-of-town roofers can't offer that.
We specialize in metal and shingle roof repair across Etowah County.
Roof Repair Service in Rainbow City, AL
For quality shingle and metal roof repair service, we're the contractors you can count on. Our services address repairs for:
Architectural shingle roofs
Fiberglass shingle roofs
Asphalt shingle roofs
Metal roofs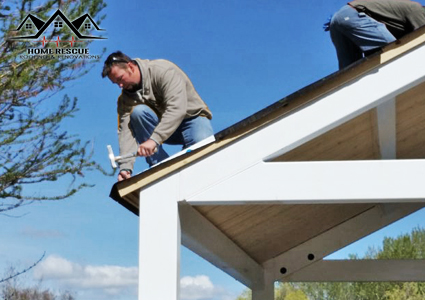 If your roof has been damaged by hailstones, high winds, or even heavy rain, call us. We're available around-the-clock and are ready to help. For new roof installations, repairs, and maintenance, our company has you covered.
Cost For Roofing Repairs
When it's time for roof maintenance, many homeowners and business owners panic. Roof repair costs are known to be expensive.
However, our company offers affordable prices and access to financing. This means we help you get your roof fixed as fast as possible. You get to choose payment options that allow you to pay for roofing over time.
The average roof repair cost in Rainbow City ranges between $175 – $350 for small issues and $525 to $750 for bigger ones. Your total costs will depend on what type of roof you have and the damage. Things like leaks may cost less than a complete replacement. In general, your costs can be kept down if you work with trusted roofers like us. For severe damage, we can also help you file an insurance claim to pay for the repairs.
Over the years, we've built trust in Etowah County. We keep roof repair costs affordable and reasonable. This is why homeowners and business owners keep coming back. Our services are tough to beat, and our estimates are accurate.
We value your time and budget. This is why we spend time inspecting your roof. Then, we prepare a quote for you that we stick to. We want to make sure there aren't any surprise costs along the way. When you've got leaks or damage, work with us. We'll get your roof back to 100% waterproof in no time.
We provide roof repair services in Etowah County, Alabama, and the surrounding areas. For top-quality roofing services and affordable costs, partner with our roofing company. Our trusted team is ready to get started today!